Today we were excited to see that Waenga Team had shared lots of films they had created for their Film Festival.
First we watched  Room 25's Styrofoam Printing together on the big screen. We also wrote a comment for them. We would like to try Styrofoam printing too.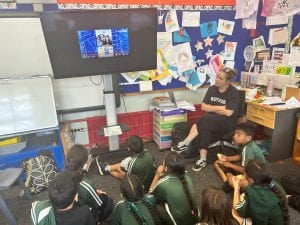 Next we used our Chromebooks to explore all the films they had created. We chose a film we liked to write a comment too.